Trout are a species of fishes that are pretty much always on edge. As a result, one mild sound can really scare them off. This is why you have to quite careful when you are fishing trout.
Apparently, most anglers use really light, in other words, ultralight fishing rods when it comes to trout- the reason being obvious. Apart from that, it is mainly spinning rods that are suitable for trout. Well, spinning rods are much easier to use and control for beginners as well.
Finding the best spinning rod for trout is not really easy. You have to consider quite a number of factors when you are at it and let us not forget the endless options that you can choose from either. So, this guide and the reviews of the best will surely help you find some ground even if it does not bring the perfect rod to you.
---
---
Best Rod spinning For Trout : The Reviews
---
Cadence Spinning Rod, CR5-30
Want a spinning rod that will not only help you handle trout but also some other fishes then this Cadence Spinning rod is what you may be looking for. Apparently, it is built of 30-ton carbon matrix graphite blank. So, with the fusion of the two materials, you get to enjoy both durability and lightweight.
The action if this unit is lightweight which is excellent for trout. Other than that, it has a length of 4 feet and 8 inches. This means that it will do you good if you fish from shores or banks.
The stainless steel guides and all that together make this rod quite weather-resistant. Furthermore, it is quite sensitive to the trout. So, your fishing experience will definitely improve.
It has a two-piece design which makes it very portable. What you may face a bit of trouble with is the reel seat- it is not very well built. Also, the diameter may be a bit inconsistent. So, these are the durability issues you may face.
PROS:
Quite a sensitive rod.
The length is perfect for fishing for trout near the banks.
Quite a weather-resistant rod.
It is very lightweight yet durable.
Works great when paired with the right reel.
Good value for money.
CONS:
The reel seat is not the best.
Some quality issues like the diameter not being consistent.
---
Ugly Stik Elite Spinning Rod
When you are going to cast very light lures, it is best if you cast with the Ugly Stik Elite rods because they are great at it. Apparently, the line weight capacity is 8-17 pounds which is quite a good one for trout fishing.
As for action, you can choose among many but for trout, the ultralight works great. Furthermore, the seven feet one is great for long casts. However, the problem with this one is that the reel seat feels too small.
The balance of the weight is great on the seven-feet rod. With others, you may feel a bit fatigued as the weight may not be distributed well. Apart from that, the rod is quite sensitive to trout which is a huge plus for you.
As for the handle, you can choose between split and full grip and also EVA and cork. At least you will feel comfortable when you hold the rod in your hand. Apart from that, the build of the rod with graphite makes it very lightweight. It is not weak either despite being made of graphite.
Since it is available at quite a reasonable price, you can expect a good performance but not the best- especially not against larger species.
PROS:
The length is great for long casts.
Quite sensitive to trout.
Very lightweight and durable.
Quite an affordable unit.
Comfortable handle.
Good weight distribution and action.
CONS:
The reel seat seems a bit too small.
---
SHAKESPEARE Ugly Stik GX2 Spinning Fishing Rod
Ugly Stik is really in the game, isn't it? Well, it does not stop with the Elite spinning rod but comes to impress you with the GX2 now. You can choose among the various actions and designs available but for trout fishing, we recommend the ultralight action with the two-piece design.
When it comes to casting, the rod is well capable of very long casts and smooth ones too. Its ultralight nature may be a bit too light for you or too heavy. This is quite a subjective matter and most people need some time getting used to the 'whippy' act of this rod. This feature makes it one of the best spinning rod for trout out there.
When it comes to the quality of the build- the unit is quite well-built and meant to last. Furthermore, it is comfortable to use for long fishing sessions. Another problem you may face when buying online is the lack of information.
The line weight capacity is not specified for the rods so you will have to find a way to figure it all out. The seven-foot rod will be a great choice for trout fishing. On top of it all, the rod is actually priced quite reasonably and will offer you good value for what you pay.
PROS:
Quite a durable rod.
It is lightweight and very sensitive.
It helps with really long casts.
The two-piece design makes it very user-friendly.
It offers great value for the price it comes at.
CONS:
Not much information on the sites you buy it from.
You will need some time getting used to how this rod works.
---
Cadence CR7 Spinning Rod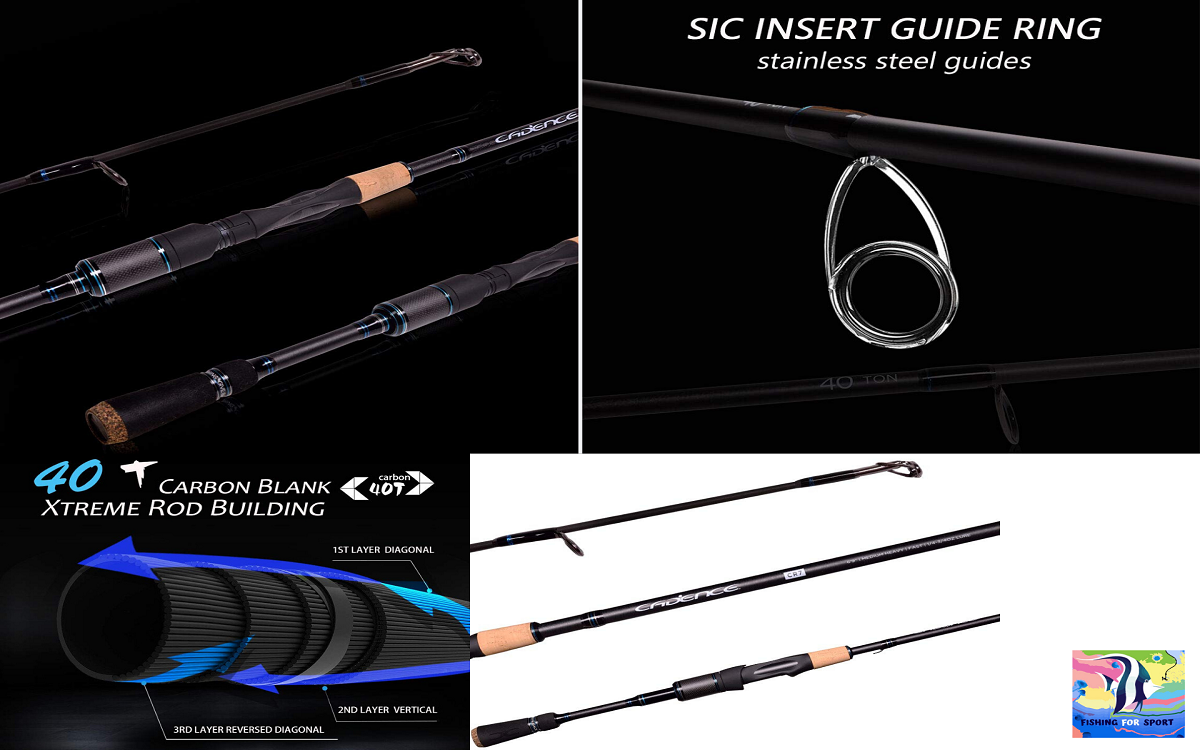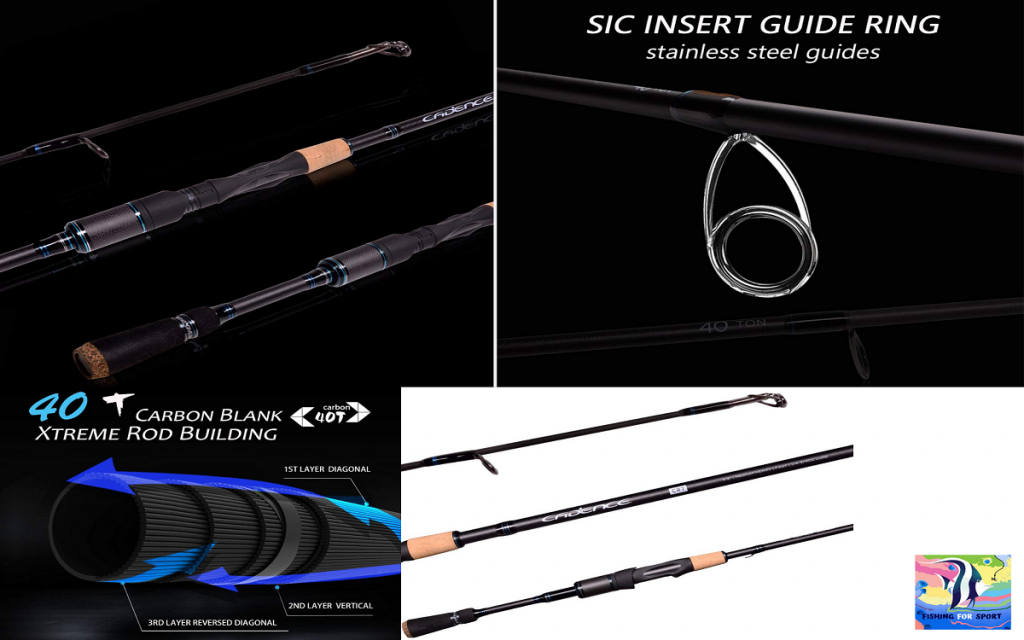 If you plan to cast really light lures and also very far then this Cadence CR7 spinning rod will really amaze you. Apparently, it has quite the legendary build of the high-quality Cadence rods but the action and the length of the rod is what makes most of the difference in this case.
We are talking about the 6 feet and 6 inches long rod with a medium-light fast action. Now, this one is very sensitive to the movement of the fishes, especially fishes like trout. Furthermore, you can cast them quite far.
The reel seat is from Fuji which makes it perfect and also of a design that will aid you. You get to choose the handles from split or full grip and cork or EVA build. So, you see- you get the comfort just the way you like it.
One small trouble you may face with it is related to the quality of the build. Apparently, the tip of this rod is quite lousy and tends to fall easily.
Other than that, the rod is built from both carbon and graphite which gives it the best of both worlds- lightweight and also durability. You really will enjoy catching trout with this rod. However, it is a bit pricier than others.
This spinning rod is one of the best spinning rod for trout
PROS:
It is great for long casts.
The action is suitable for trout.
It is quite sensitive to movement.
The build is strong so it will not break easily.
Very lightweight.
Comfortable to hold.
Good reel seat.
CONS:
The tip breaks off easily- quality issues.
---
St Croix Panfish Series Spinning Rod
If you are looking for a rod that is super flexible then you are in the right place. With any length and action and the right target, you will see the rod bending completely yet not breaking. This is how durable the St. Croix Rod is.
Its super flexibility makes it unique among all the other best spinning rods.
In fact, it has the special SCVI carbon and premium quality SCII carbon build. As a result, not only is this rod very lightweight but it also is very durable. Also, it has graphite in the build which contributes to the traditional trout spinning rod build.
The sensitivity of a rod comes from many places combined. In case of this rod, a lot of the sensitivity comes from the design of the reel seat. Thus, you can test how you yourself work with this design of the rod. The problem you may face with this unit is with the guides as they may seem a bit small to you.
Also, getting used to how this rod acts under pressure takes some time. But, once you get a grip over it- you will love your time with it. The premium-grade cork handle is soft on your hands and makes you feel less fatigued. The unit surely is a bit more expensive than others but for good reason.
PROS:
A very flexible rod.
Extremely durable.
Built with a high-quality special material combo.
Quite lightweight.
Very sensitive.
Comfortable to hold.
CONS:
A bit expensive.
Takes time to get used to it.
The guides may feel a bit small.
---
Eagle Claw Powerlight Travel Spinning Fishing Rod
If you are looking for a budget-friendly spinning rod for catching those trout then this spinning rod with the best traditional build can put you at ease. In fact, it is like a fusion of strength and lightweight. How often do you see that? Strength and lightweight together? Not often.
It is built with IM7 graphite which is the cause of its lightweight and strength. Furthermore, it has stainless steel guides and more. So, the weather is not of any concern when you are out fishing with this rod. Because this little devil can take great care of itself.
As for the action- it works great. With its ultralight version, you can cast quite far and you can cast the light lures easily. It is very compatible with light lures.
The cord handle with its split design makes the rod very comfortable to hold as well. So, you get strength, performance, lightweight, and comfort from one rod. Let us not forget that this rod is budget-friendly as well! A full package!
PROS:
A well-built rod with graphite in the build.
Very lightweight yet strong.
Quite a durable one with stainless steel in the build.
Very sensitive.
The handles are quite comfortable to hold.
Budget-friendly choice.
CONS:
The smaller metal parts do not work the best.
---
SHIMANO TREVALA Casting, Graphite Saltwater Jigging Casting Rod
Want a rod that is great for the light fishes like trout you are after? Then, this Shimano Trevala jigging rod should be suitable for you. Apparently, the jigging in the name should give you the idea that this one will work great with the kind of lures you use for trout and it does.
In fact, the rod is very lightweight- not only because it has carbon in the build but it also has a TC4 section. Both of these materials together make this rod very lightweight yet very powerful. Furthermore, you will find the rod very comfortable to use.
The reason is its handle. In fact, the split grip style EVA foam handle offers you both support and comfort. Apart from all that, it casts quite far and is capable of putting up a great fight.
But, you may experience trouble with the bigger fishes that are not trout and which put up a good fight. In some cases, the rod actually broke- so be careful about what you use this rod for.
The Fuji Aluminum oxide guides add more to its quality and durability. While it is an expensive rod, you know that this rod will be there to stay.
PROS:
A well-built rod with a combination of carbon and TC4.
Very lightweight yet quite strong for trout.
Quite a sensitive rod.
Built to last.
Comfortable to use.
Good for the lighter lures.
CONS:
A bit expensive.
May break when used against larger, more aggressive fishes.
---
Penn Rampage Jigging Spinning Fishing Rod
If you are looking for a rod with a medium action and a heavier nature then this Penn rampage fishing rod may be suitable for you. Sometimes you cannot invest in one rod for one species of fish- you have to do with one rod and target many fishes. Well, this is the rod that will help you deal with trout despite being of a medium action.
The 6 feet and 4 inches long rod will be better suited for trout. It will help you cast far. Furthermore, it is quite sensitive too. So, you will know easily when to do what.
When it comes to the build, the unit has a graphite composite blank with aluminum oxide inserts. These are the perfect combination for a durable and lightweight rod. Also, it has a lure capacity of 50-100 lbs which is quite a good range for trout.
Apart from all that, what you may not like is how the company serves you- the package is not of the best quality. Other than that, it is a bit more expensive than the other rods in general.
PROS:
The length and action are good for trout.
It helps to cast far.
Quite comfortable to hold because of the handle.
Meant to last.
A versatile rod.
CONS:
A bit expensive.
Poor package.
---
best spinning rod for trout : The Buying Guide
Here are a number of things you should consider when you are trying to find a spinning rod for fishing trout. The perfect combination of these properties makes the difference between an ordinary trout rod and the best spinning rod for trout .
The Length of the Rod
You consider the length of the rod because of the places trout stay in. Sometimes they are close to the bank and sometimes they are swimming freely in the middle of the water body. Now, it is for you to find out where you will be fishing.
Apart from that, the size of the trout matters as well. The bigger the trout, the longer the rod should be. Also, if you have to cast really far then you need the rod to belong too. Well, good news for you- there is actually a specific range of length for trout.
Most people settle for a length between 5 and 7 feet. Well, if you do not really know what kind of trout or place you will be fishing in and for then a 6.5 feet rod shall work as a standard for you. There you go- your first step towards success- the right length for fishing trout.
The Action of the Rod
As mentioned earlier, trout are quite sensitive and active. As a result, a slight movement will scare them. Now, this is where the action of the spinning rod matters. Why? You have to understand what the action of the rod means first.
The action is basically where the rod starts bending. Slow action means that the rod starts bending right after the place where the reel is the location- from the very beginning. A medium action means that it bends at the middle and a fast action means it bends at the tip.
Now, fast action rods are more sensitive than others. This sensitivity is exactly what you need for trout. You need to feel the bites of the trout right away and a less sensitive rod will not let you feel it like that. So, settle for fast action rods when looking for a spinning rod for fishing trout.
The Line weight of the rod
Weight is actually a very important consideration when it comes to trout fishing. Apparently, you need the rod to be ultralight. Because trout are spooked so easily, you have to conceal your presence in any way you can.
But, the line weight capacity of the rod actually depends on how much the fish fights rather than how big it is. That is why, usually, the line weight capacity of rods for fishing trout lies between 10 to 20 pounds.
Therefore, research the type of trout you will fish very well then figure out the line weight capacity you might be needing.
The Power Rating
While the line weight capacity depends on the activity of the fish, the power rating depends on the size of the fish. Trout are not that big. That is why the power rating does not have o be super powerful either.
It is mostly an ultralight power rating that anglers go with when they are fishing for trout. But, if you are fishing in extra unfavorable conditions then you can settle for light.
The Material building the rod
In most cases, people check out the material building the rod for durability issues. However, when it comes to trout you have to check the material because of one special reason- the weight. The rod needs to be lightweight but also strong enough to fight with the fish.
Now, most common materials building a trout spinning rod are Graphite and Fiberglass. The problem with Graphite is that they are easy to snap. However, they are very responsive and also very lightweight.
On the other hand, fiberglass is a bit heavier but stronger. They are meant to last through the test of time.
The Reel Seat
You do not only consider the reel seat design for the functionality of the rod but also for the ease of use. In fact, you have to be very attentive when you are fishing for trout. For that, the reel seat must have a design that you find comfortable to use.
Also, make sure that the material build can stand the various weather conditions.
The Handle of the rod
If you plan to fish for long and fish many fishes then you will get very tired at the end of the day. This is why you need some support to get yourself through. The support comes in the form of comfort and ease of use.
Apparently, you will usually find one kind of handle popular with trout spinning rods- split handles. There are other kinds and you can check them out too. Another thing you have to consider is the material of the handle.
also you might consider what science says about choosing a fishing rod.
It must be padded to offer comfort. While cork is soft and lightweight, EVA foam molds to the shape of your hand. So, the choice is yours.
---
best spinning rod for trout : The Benefits
Since it is mostly trout that people fish for, having your own spinning rod for trout will give you many benefits. You will not return home empty-handed. Furthermore, your line and rod will not break easily because you will be using the right rod for the right purpose.
You do not need a specialized, high-control baitcasting rod for trout fishing, a spinning rod will be the best for this purpose.
---
How To Set Up A Spinning Rod : Video
In this part of our best spinning rod for review we'd like to share some spinning rod setup tricks. Thanks to Youtuber "gregthegardener" for making this awesome video.
---
best spinning rod for trout : Frequently Asked Questions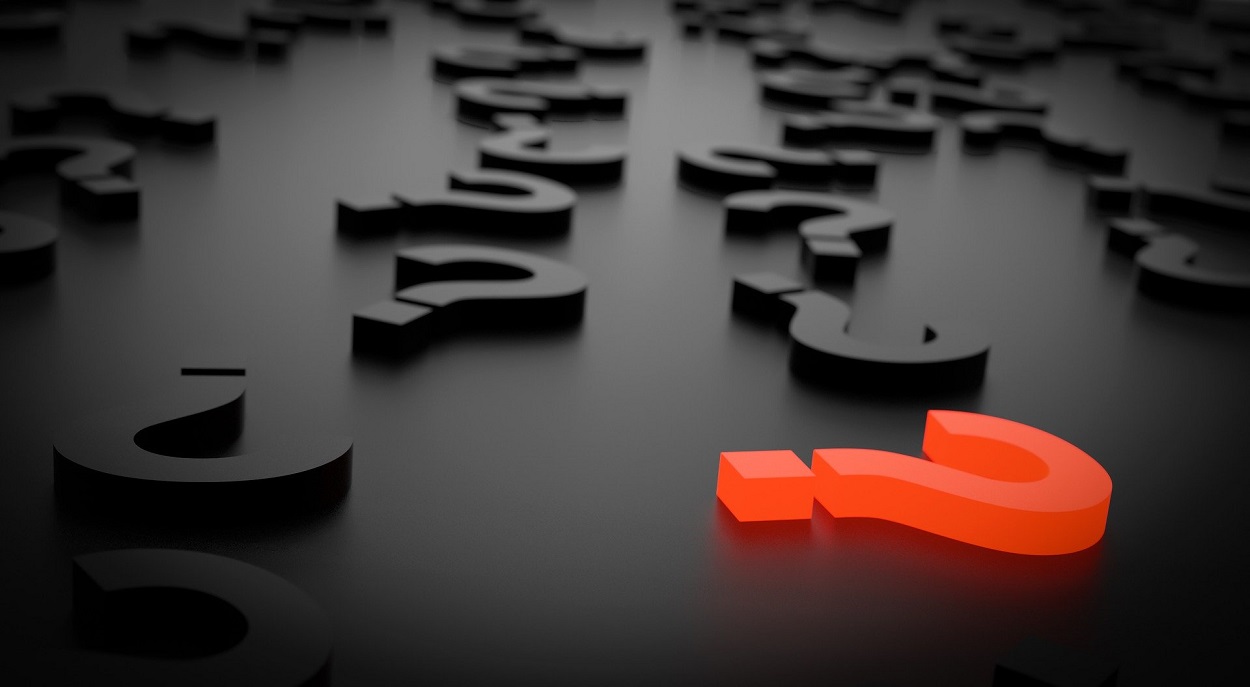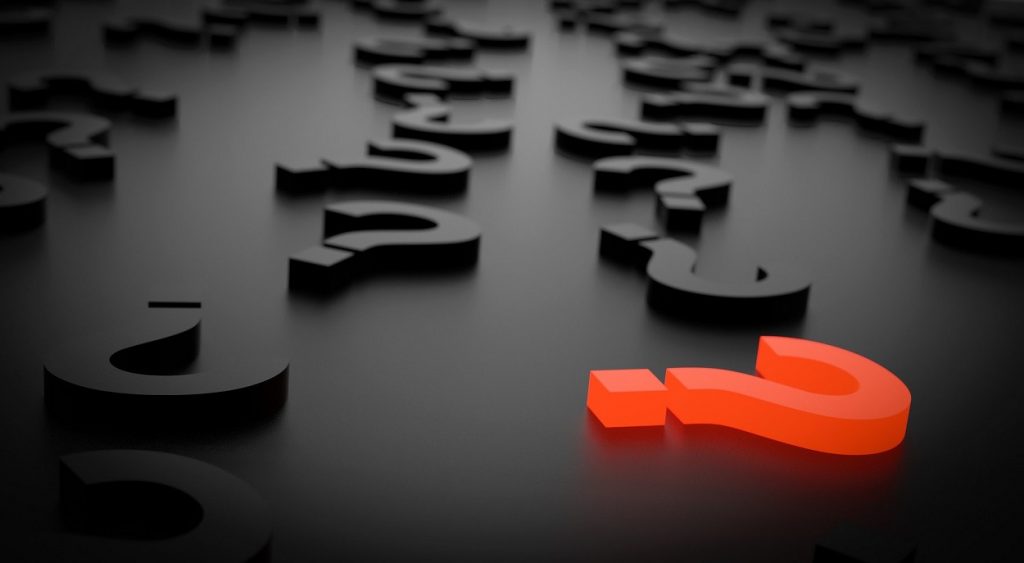 What are the advantages of spinning and casting rods?
Answer: When it comes to spinning rods- they are quite straightforward in mechanism and do not have a tough learning curve. Furthermore, backlashes and tangles rarely occur with them.
On the other hand, baitcasting rods give the angler more control. But, the angler will have to go through a steep learning curve.
Conclusion
---
When you get the right rod for the right species of fish, nothing can stop you from catching it. So, turn luck in your favor by knowing about the habitat of the fish and also buying the best spinning rod when fishing for trout. You have to buy a spinning rod and also one that is suitable for trout. All the information you just absorbed should help you now.
If you have something to share with us or an opinion may be, feel free to comment below we'd love to hear from you.