If you are looking for a good mid-range spinning rod for the money, then you should consider St Croix Triumph. With a quick glance at its specs and feedback, Triumph appears to be a solid spinning rod – but is it a good choice for you?
The purpose of our St Croix Triumph Spinning Rod Review is to help you answer this question. Let's take a quick overview and get started without further ado!
Quick Overview
St Croix Triumph Spinning Rod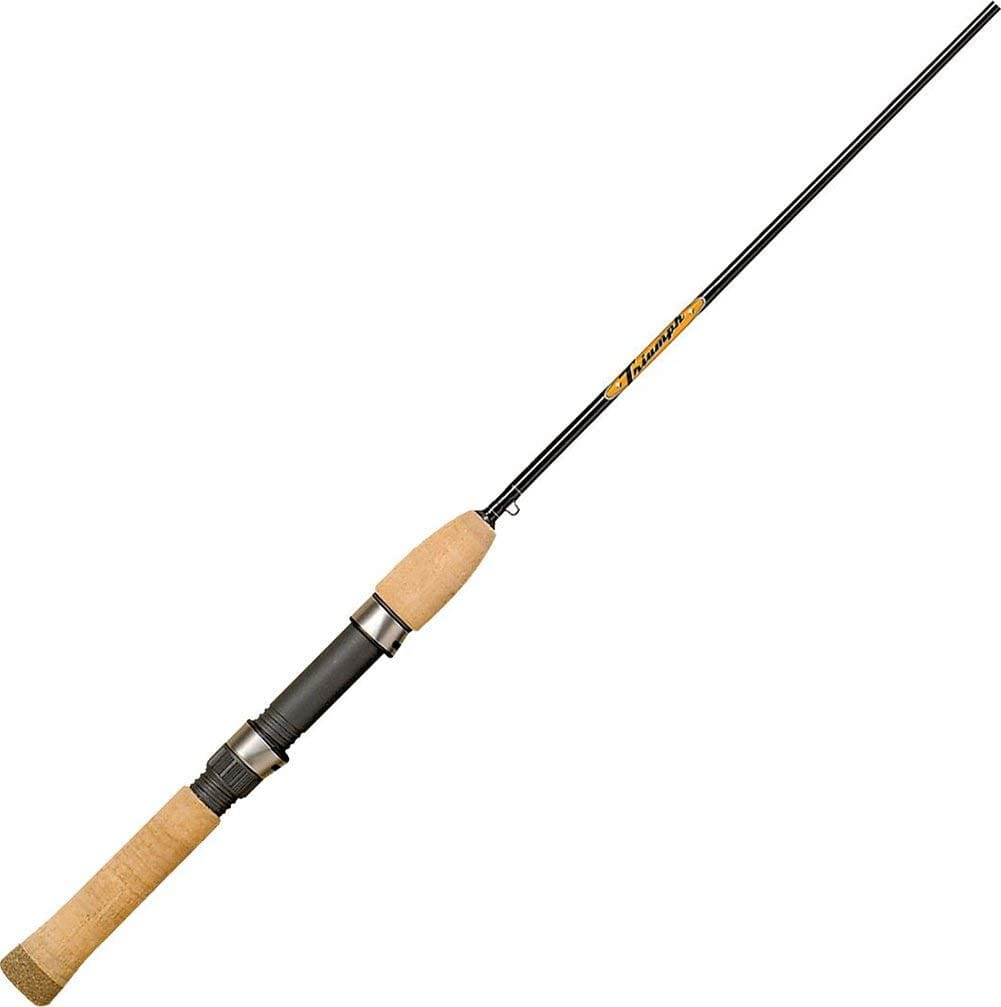 Great quality.
Easy to transport.
Great hooksetting power.
Check Price
St Croix Triumph Spinning Rod Review : Features & Benefits
To get started with our review, let's first have a look at what features & benefits the St Croix Triumph spinning rod has to offer.
Plenty of sizes and styles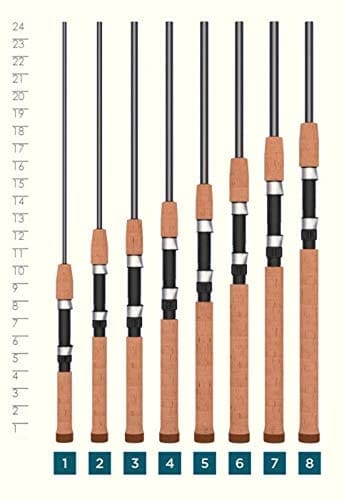 Although we will focus on the med-light/fast 2-piece spinning rod, know that there are plenty of spinning rod styles available in the Triumph rod line.
The action of most Triumph rods is fast, and only one model is medium. As for power, it goes from ultra-light to medium-heavy. Lengths go from 5 feet to 7 feet 6 inches as well, so Triumph spinning rods are on the more compact size.
If you aren't sure which style to choose, research spinning rods a little more. In this review, we'll provide more detail on the uses, advantages, and downsides of specifically the med-light/fast 2-piece spinning rod.
Quality 2-piece construction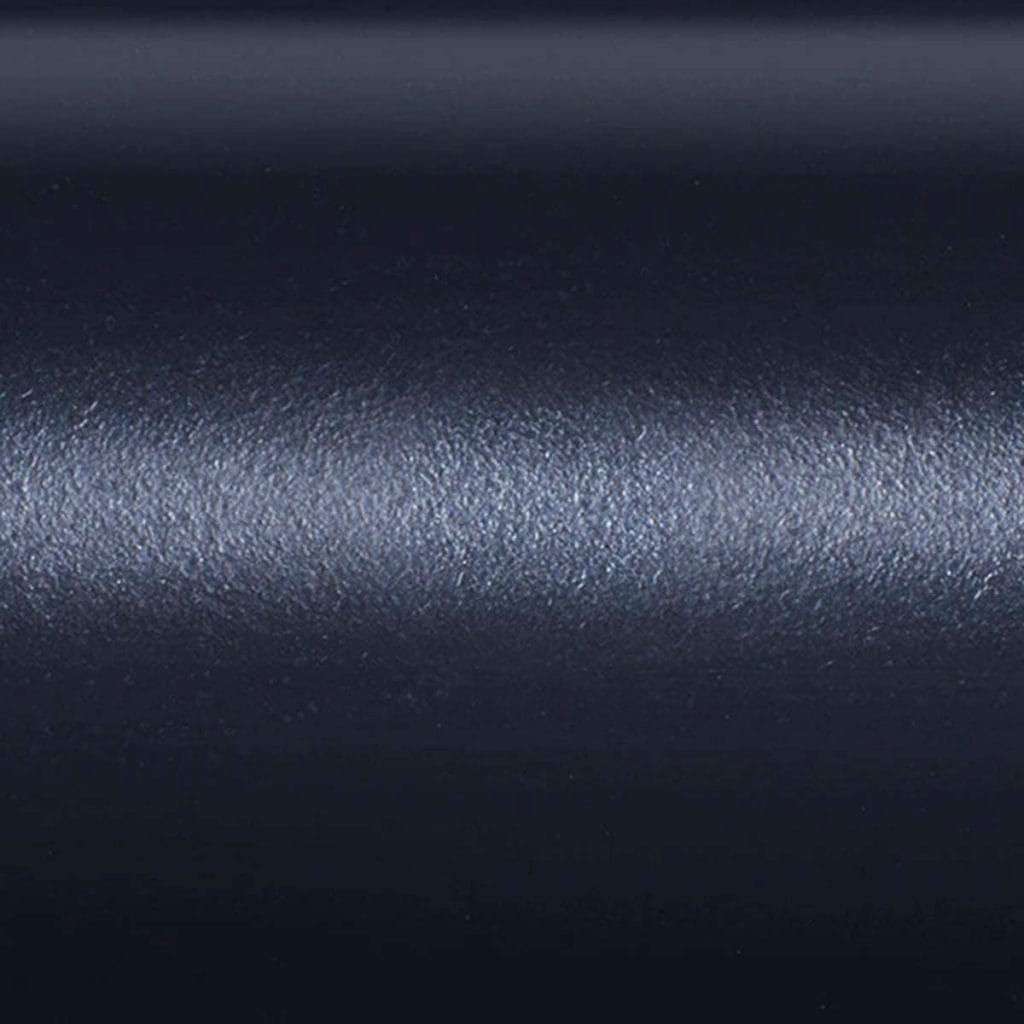 As a mid-end spinning rod, St Croix Triumph offers great build quality. At the base of the Triumph spinning rods' blank is graphite, which is a material very commonly used in fishing rods thanks to its stiffness and added sensitivity.
Triumph is super-sensitive, allowing you to feel subtle movements around the bait – of course, given that you are using an appropriate fishing line for it. Graphite makes Triumph pretty tough as well, so it should easily withstand heavy use.
As for the reel seat, it's a Fuji DPS reel seat. Fuji reel seats have great quality and are praised by buyers, so you could expect excellent performance and reliability from them.
This particular Triumph spinning rod also has a 2-piece design. It's therefore easier to transport, and since this spinning rod appears to be well-designed, you should not feel any differences in sensitivity between this and a one-piece rod.
If space isn't an issue for you though, then you could go for the one-piece rod instead. Most people probably won't be able to tell a difference, but if you want every bit of extra sensitivity, then a one-piece rod may work better for you.
Med-light power/fast action
In terms of power and action, the particular Triumph spinning rod we reviewed is med-light and fast.
With its med-light power, this Triumph fishing rod is easier to flex. As a consequence, it doesn't take heavy lines – the max you could go with this specific model is from 4-10 pounds.
All in all, Triumph rods aren't designed for heavy lines – they go from 2-6 to 8-17 pounds. With that in mind, the med-light/fast rod is somewhere in the middle of what's available.
As for the action, it's fast in this Triumph rod, meaning that it will start bending closer to the tip. Except for one model in the line, all Triumph rods are fast, so you'll get similar action from them.
If you didn't know, fast action rods provide better sensitivity and faster hooksetting. Aside from that, after bending, fast-action rods also straighten quicker after the load is removed.
In practical terms, fast-action rods are typically used when casting distances are short. Aside from that, fast rods are usually used when fishing under extremely heavy cover. Fast-action rods could also be used for large game fishing.
All this is because the fast action allows you to set the hook quickly and powerfully. And since the rod's flex is low, you are getting a better feel of what is happening at the end of the line.
Convenient handle
All medium-light/fast 2-piece Triumph rods also come with size 4 handles. This handle has a fair amount of cork behind the rubber area, allowing you to grip the handle with two hands. This could allow you to increase your casting distance.
Long warranty
Finally, St Croix Triumph is backed up by a 5-year warranty. 5 years of service is great for a rod at this price point, and it shows that St Croix is confident in Triumph's quality.
Downsides of St Croix Triumph
St Croix Triumph doesn't really have downsides in its design – these spinning rods are solid and are great for their money. However, they have some cons that are due to their characteristics.
Risk of breaking under stress
First up, graphite rods are stiff and therefore more brittle than, say, fiberglass rods. With that, you should be careful with Triumph and make sure not to exceed its line or lure weight specs.
It's extremely unlikely that Triumph will ever break with proper use. However, you should still know that graphite can be fragile.
Low shock absorption & low casting performance
These are due to the Triumph's fast action. Since only the tip of the rod bends, Triumph has subpar casting ability and shock absorption. Due to the latter, fish may put more stress on the line & the hook and fatigue you quicker while fighting.
These aren't the downsides of Triumph – they apply to fast rods in general. For more in-depth info, we recommend that you do more research into fishing rod action.
St Croix Triumph Pros & Cons
And as a recap, here are the good and bad sides of St Croix Triumph.
PROS
A wide range of styles and sizes available.
Great quality.
Easy to transport.
Great hooksetting power.
Convenient handle that may be gripped with two hands.
5-year warranty.
CONS
The graphite blank requires careful use.
Not for casting or other uses where shock absorption is required.
Although St Croix Triumph is pretty much perfect rod for medium fishes like trout, salmon, etc. You can also check our 8 Best Trout Rod Review, if you want more variation.
Our Verdict On St Croix Triumph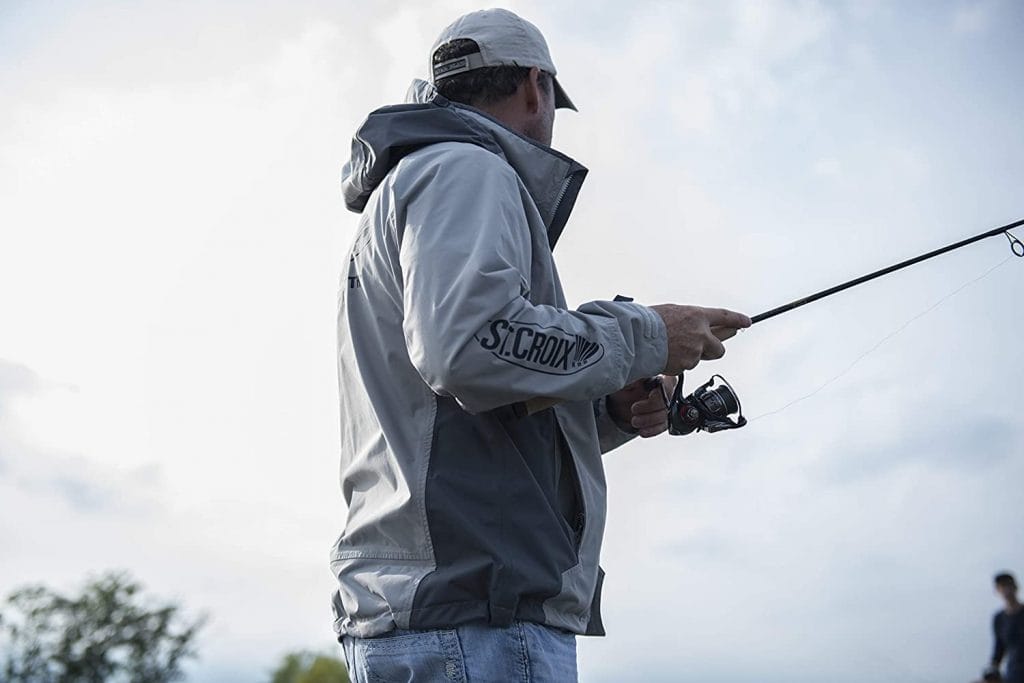 Seem like we've reached the end of St Croix Triumph Spinning Rod Review. though we have covered all the major details of the rod, for the conclusion we want to say is :
St Croix Triumph offers great value for the money and is an especially good choice if you want to set the hook fast and powerfully. Triumph will work excellently in heavy cover too. The low rod power and the ensuing low line weight ratings may seem underwhelming, but they just make the Triumph a great pick for smaller fish.