In search of an inexpensive spinning rod? Our KastKing Perigee II review might interest you!
Perigee II is easy on your wallet and offers nice features on paper. However, how does it hold up with use, and which category of anglers would it be the best for?
Let's take a quick look on the rod before finding answers to these and a few other questions!
Quick Overview
KastKing Perigee II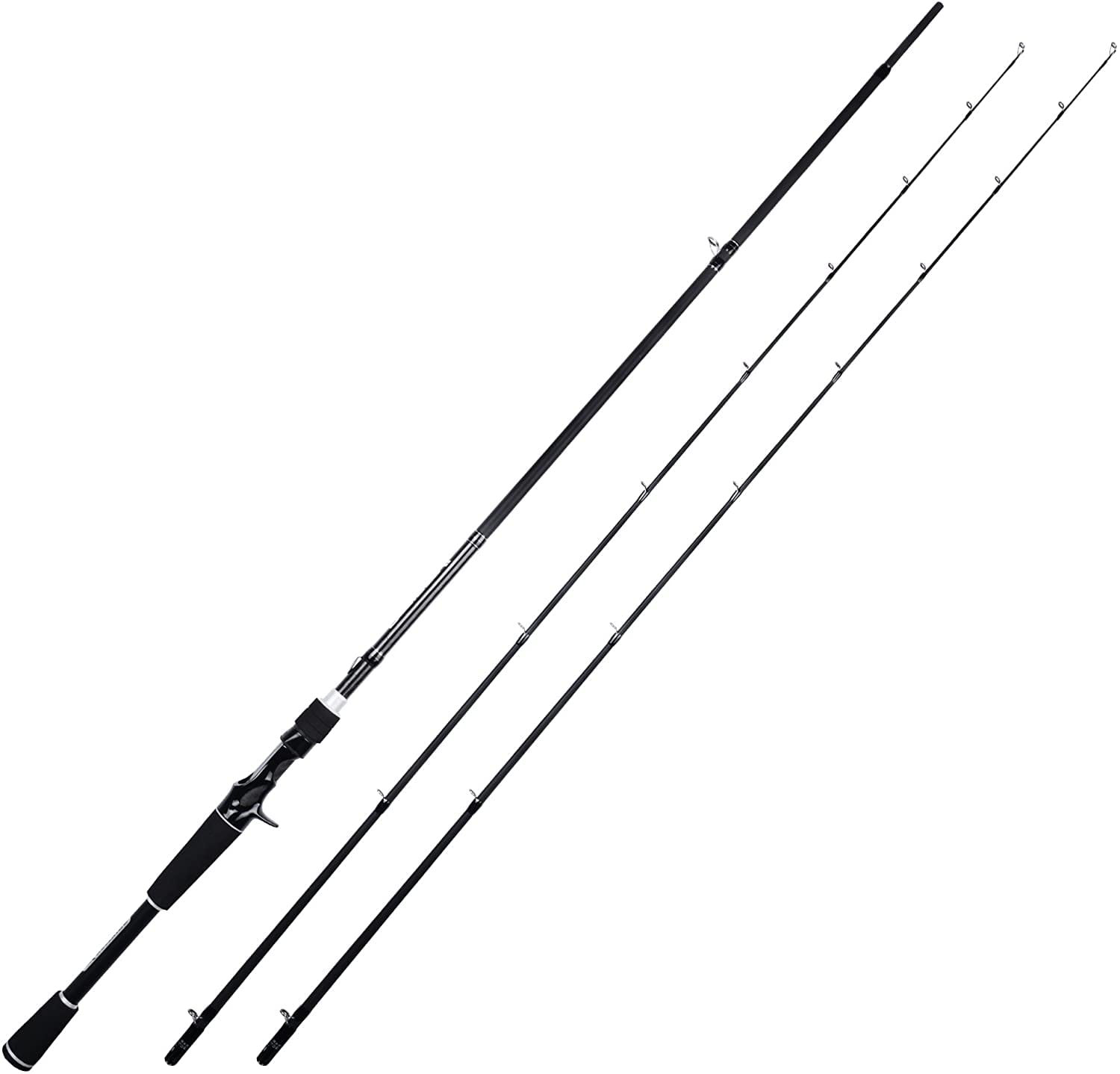 Inexpensive.
Great hooksetting power.
Convenient handle.
Check Price
KastKing Perigee II Review : Features & Benefits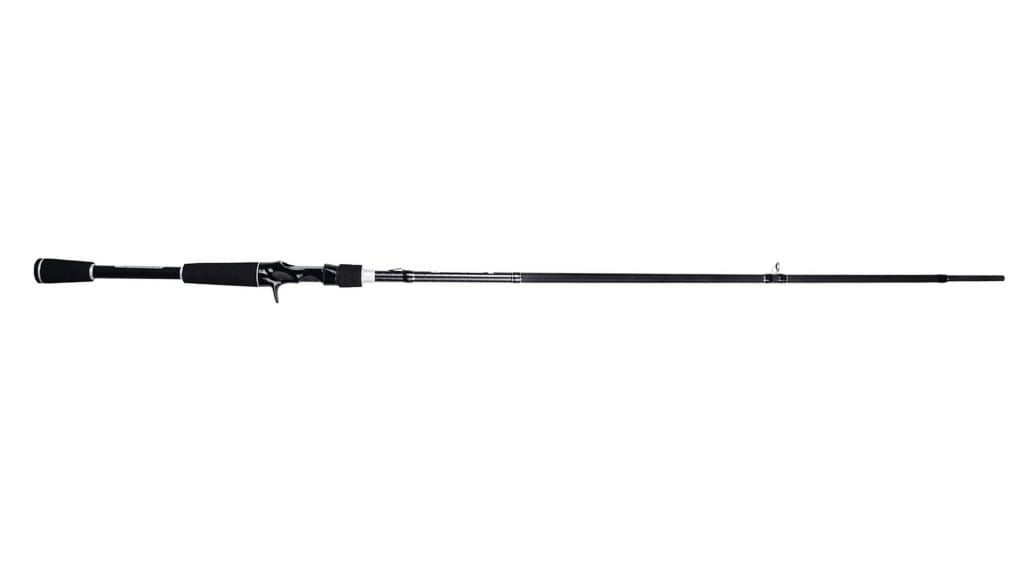 Below, we will have a look at KastKing Perigee II's main features & benefits to give you an idea of what it has to offer.
Wide range of sizes & actions
For our review, we focused on the 6 feet 7 inches long med-light/fast one-piece Perigee II. However, there are many more spinning rods available in the Perigee II line. You may find rods of different sizes, actions, and line capacities. Look around to see what Perigee II offers.
You may need to do a little more research to better understand the differences between, say, fast-action and moderate-action rods. But we leave that part to you – our focus today is Perigee II.
Pocket-friendly pricing
The Perigee II sinning rod is fairly inexpensive. It's not the cheapest rod in KastKing's line of spinning rods though – it's somewhere in the middle there. But in whole market terms, it's a pretty budget spinning rod.
With that, Perigee II is a nice option for beginners who want to start angling. If you are more experienced and have low demands, it may work for you too.
Pretty nice construction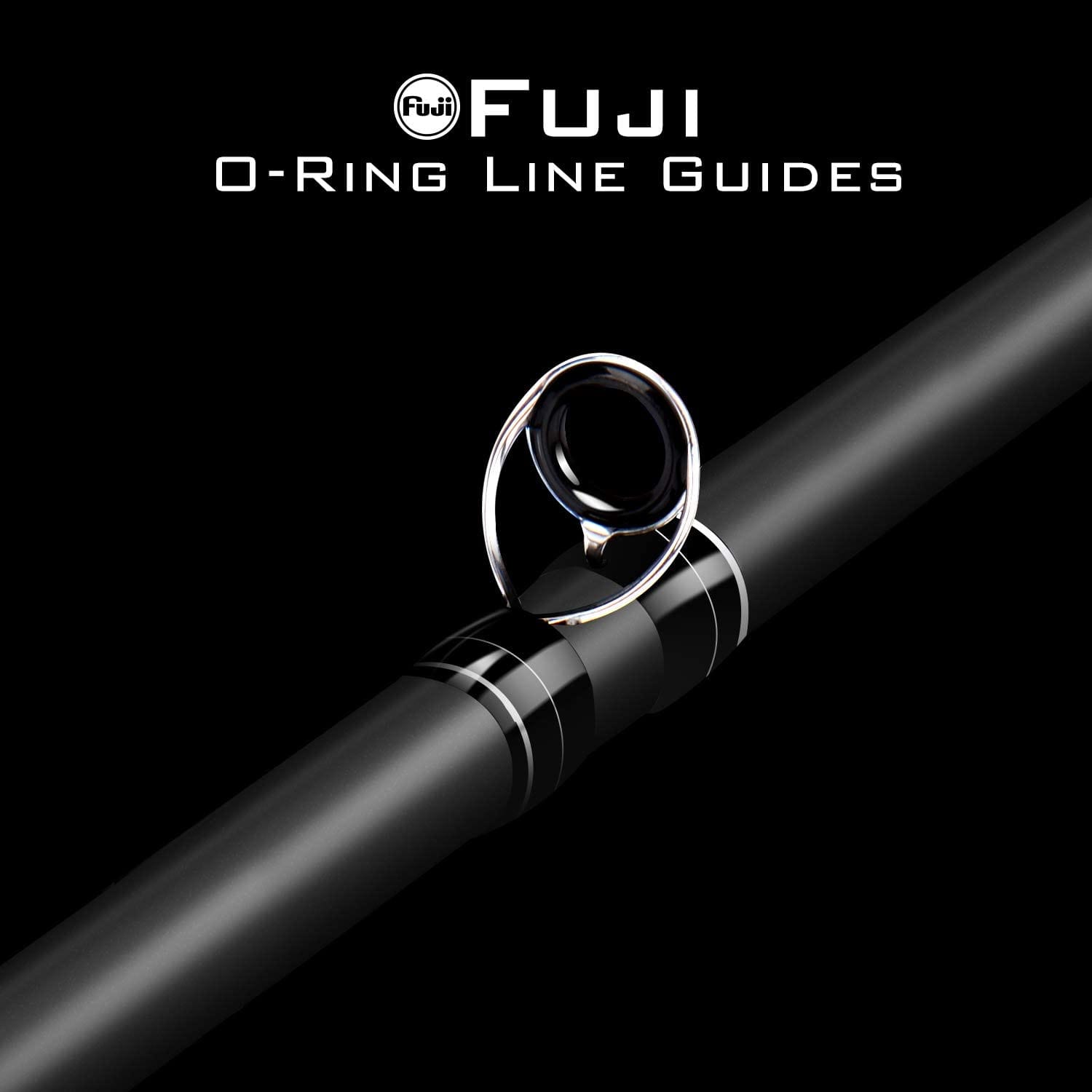 The small hardware in Perigee II seems very nice as well. The line guides are Fuji's O-Rings, while the reel seat is made of graphite. Needless to say, you aren't getting the best-quality components, but they should work fine for lighter angling needs.
The particular Perigee II rod we based our review on is one-piece. At 6 feet 7 inches, there are no 2-piece Perigees available, so you'll have to go longer or shorter to get a 2-piece rod.
But if you don't need the benefits of 2-piece rods, the single-piece Perigee should be fine. In fact, at this price point, you may also notice a big difference in how 2- and one-piece Perigee II's feel. You could expect single-piece rods to offer better insight into what's happening at the hook thanks to the added sensitivity.
Medium-light power with fast action
The action in the Perigee II rod we reviewed is fast, while the power is medium-light.
The fast action means that the rod will flex closer to the tip, while the medium-light power means that it takes less force to flex the rod. With that, this rod is designed to work with lighter line ratings – from 4 to 10 pounds.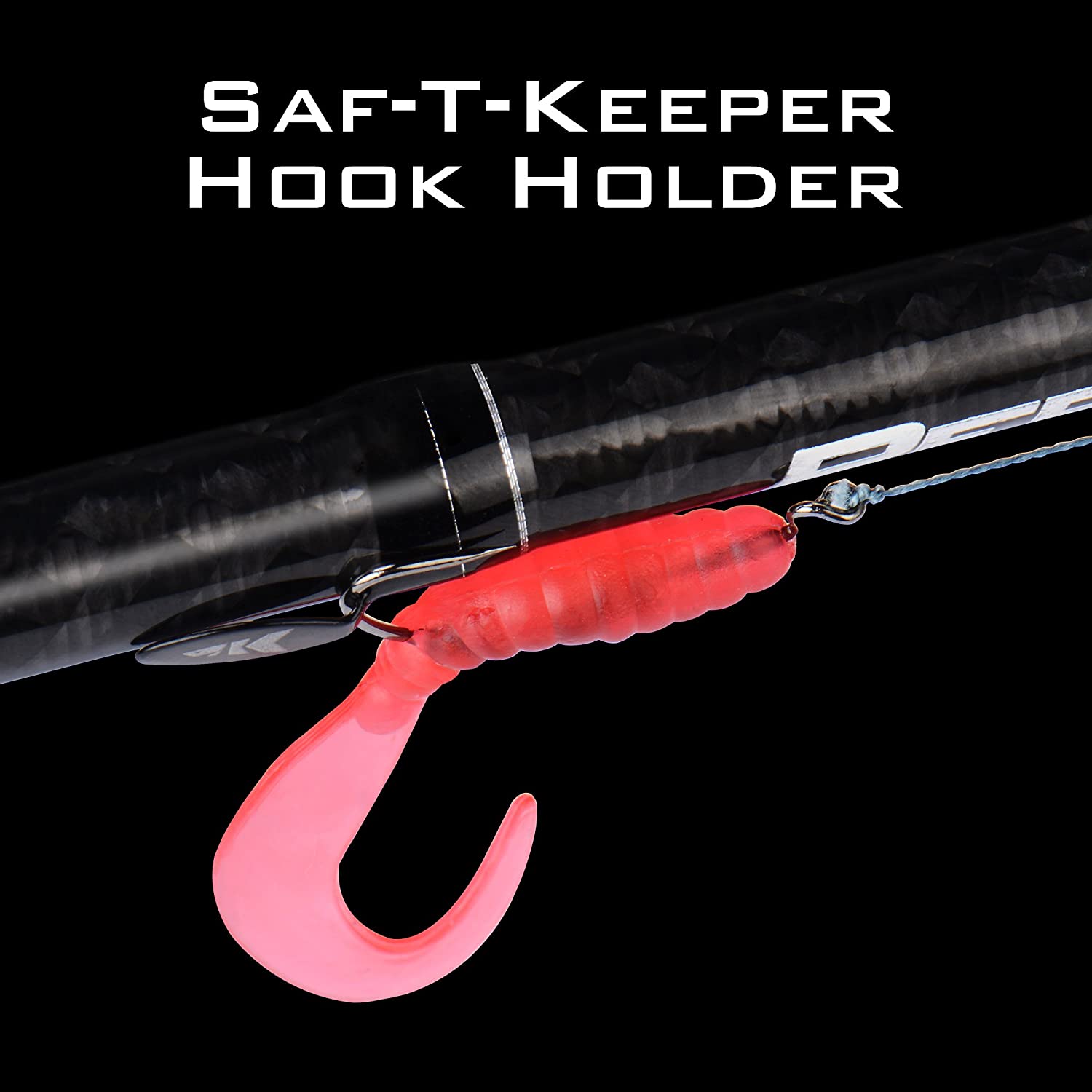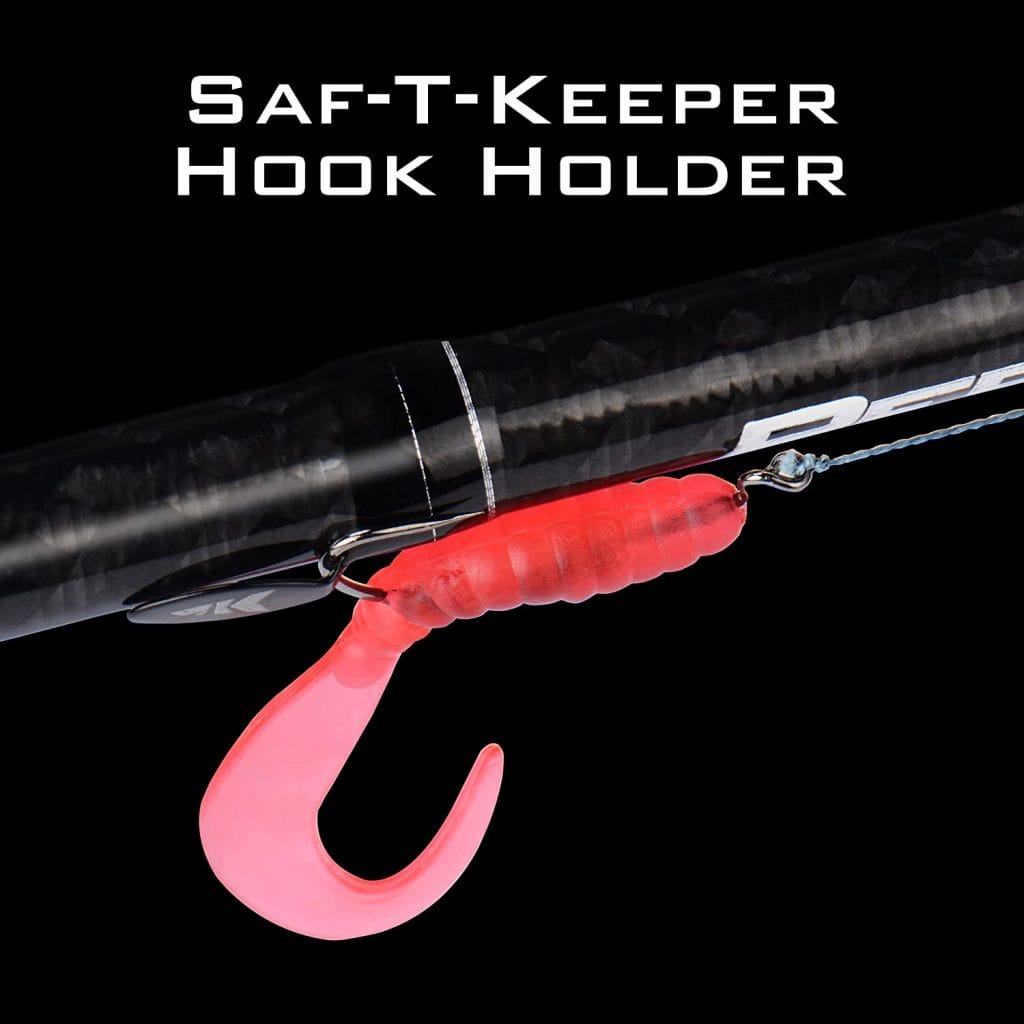 Because the action of Perigee II is fast, it is great at powerful hooksetting. Jerking fish out of heavy cover will also be fairly easy with Perigee II. The fast action also means that fishing with Perigee II is optimal at short distances when you don't need long casting distance and high accuracy.
Convenient two-handed grip
The EVA grips are a little on the smaller side and provide not too much space for grip adjustment, but they should work fine for most people.
KastKing Perigee II : Downsides
Given that Perigee II is a budget spinning rod, you can't really expect it to be perfect. With that, there are two downsides in Perigee II that we'd like to mention.
Not the best durability
First up, Perigee II isn't very durable. This isn't at all unexpected at this price point – however, judging by buyer reviews, it breaks quite often.
KastKing's customer service appears to be very helpful, and as long as you are within your warranty period, you should be able to replace your rod with no issues. However, having to wait for replacements is frustrating no matter what.
Now, you won't have to deal with this necessarily – most people haven't had any issues with this rod. But there were enough complaints to catch our attention. Be careful with this rod and be sure not to exceed its line capacity specs.
The small hardware like the line guides is delicate too, so be gentle with Perigee II.
Poor shock absorption and casting performance
The second downside is the subpar shock absorption and casting performance. These are because of the fast action of the rod. However, this isn't a downside of Perigee II specifically – all fast-action rods have relatively low casting ability and shock absorption.
By the way, maybe if Perigee II had slower action with higher impact absorption, it wouldn't have had as many issues with breaking. But you can't blame the fast action for the durability issues – fast high-end rods work just fine for a long time. It's just that Perigee II is a budget spinning rod.
KastKing Perigee II Review : Pros & Cons
And as a summary, here are the pros & cons of Perigee II.
PROS
Plenty of sizes and actions.
Inexpensive.
One-piece construction with good sensitivity.
Great hooksetting power.
Convenient handle.
CONS
Flimsy construction.

Poor shock absorption & casting ability.
Alternates of Kastking Perigee II
In our Kastking Perigee II Review, we talked about the rods features, benefits, and downsides but we would like to give you alternate options too so that you may choose the Rod that suits you the most.
However, there are many alternates of Perigee II such as St Croix Triumph Spinning Rod.
You can also check out our 8 Best Rods that are ideal for medium fishes like Trout.
Our Verdict Of KastKing Perigee II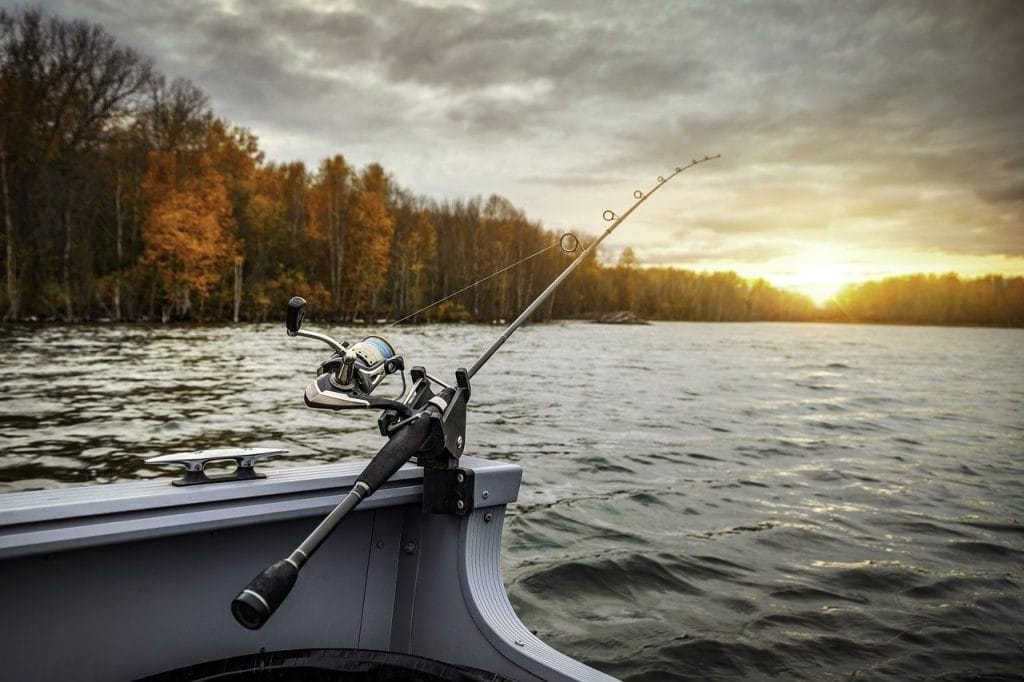 Hope our KastKing Perigee II Review was good enough to fulfill your interest in this Rod.
Perigee II is a great option for beginners. Its capabilities are sufficient to teach you basic angling, especially when it comes to high-power techniques.
Can more seasoned anglers use Perigee II? If they have low demands, they could, but we think that Perigee II's low-ish durability makes it not the best choice for more experienced users.
Still, many seasoned anglers seem to have been very satisfied with this rod. But don't expect miracles – this thing probably won't live long if you push it to its limits often.