Fishing reels have been around for ages and an innovation that has proven valuable to anglers or fishermen throughout the years. It comes in different forms and sizes with specific and unique functions depending on what it is going to be used for.
Different baits require different types of reels. Different intended catch does the same thing too. It all depends on what you are used to or what you intend to reel in. You have tons of options for sure.
A spinning reel is a variation of a fishing reel and used by many. Let's explore what it is really used for, discuss a few in-betweens as this article is the Daiwa BG spinning reel review.
Quick Overview
Daiwa BG Spinning Reel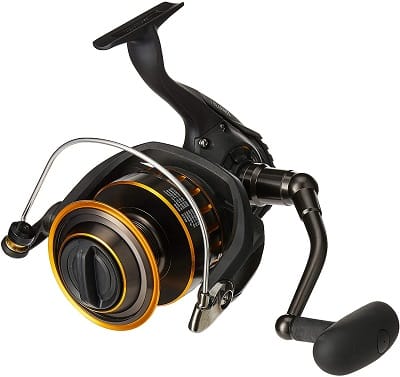 high-quality
Strong and stable
rust-resistant
lightweight
Great operability
Great price
Check Price
What is a spinning reel used for?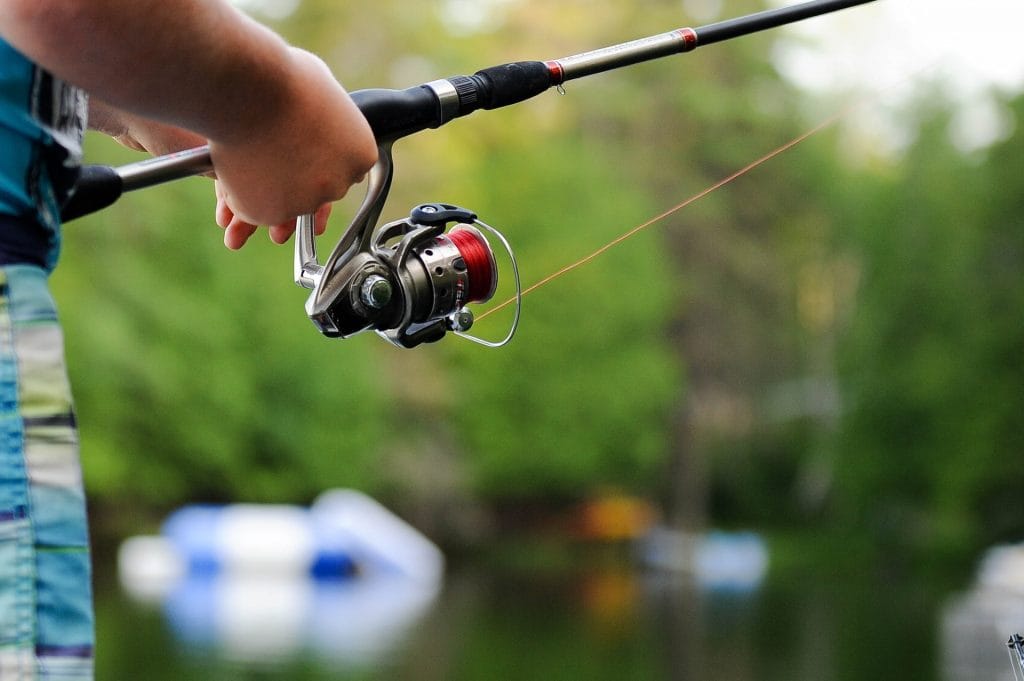 Spinning reels have been around since the 1870s and is often referred to as fixed spool reels or egg beaters and it was widely used in North America. The spinning reel was originally developed to give way for the use of artificial flies, some other lures for salmon and trout that were considered too light to be easily casted using bait casting reels.
Because spinning reels are normally mounted below the rod its positioning should conform to gravity and in turn, won't require wrist strength for the reel in position. As for right-handed people, the spinning rod is then held and cast by the stronger right hand as the left hand is free to work on the crank handle situated on the left part of the reel.
The Invention of the spinning reel solved backlash. This is because reel employs no rotating spool that could overrun and foul the line.
One great and easier way to introduce people to fishing or angling is through spinning reels. Spinning reels are great options for all anglers young and old. It's a lightweight setup and is good for light, live baits.
Parts of a spinning reel
Before we proceed with our review let's first discuss the parts of a spinning reel for you to have a better idea of what to buy and how it works.
Handle
The handles of spinning reels are threaded into its sockets on either side of its body. This, in turn, allows the user to switch sides either for left or right-handed operation. The user can rotate the handle to retrieve the line and the catch.
Body
The body is composed of the gearbox housing, foot, and support arm. A spinning reels' body is either made out of graphite, plastic (cheapest yet reliable), or aluminum. Graphite should be the lightest and aluminum the strongest.
Gear Box
The gearbox is connected to the spindle and the handle. It is designed to increase the number of rotations for the spindle as the handle rotates. The usual gear ratio is 3:1 that means every handle rotation yields three for the spindle.
Spool
Spools are the parts that hold the fishing line and are usually constructed of graphite or anodized aluminum. The spool secures the line and wraps around the axis. The spool rotates on the spindle through the gears as the line is retrieved and then freely rotates when cast.
Drag Adjustment Knob
The drag adjustment knob refers to the set of washers that holds the spool in the shaft. It is turned to increase or decrease the level of drag or friction applied.
Bail
The semi-circular section of the wire attached to the body on a hinged joint is the bail. It is flipped forward to release the line when casting. The bail is flipped back automatically to the initial position when the handle rotates when retrieving the line. A bracket wrap is connected to the bail, it moves with the spindle as it rotates to make sure the line is properly wrapped on the spool.
Anti-Reverse Switch
The anti-reverse lever or switch when engaged is made to stop the reel from rotating backward. But when not engaged, the gearbox can then rotate in any direction.
Daiwa BG Spinning Reel Review
Key Features and Product Information:
Machined Al (Aluminum) housing and black anodized with "Hard Bodyz" side and body cover and an over-sized "Digigear System"
Air rotor, handle is solid and screwed-in, dynamic cut Al (Aluminum) "ABS Spool"
Waterproof drag system, carbon ATD, ready spool braided line, line/handle turn at 37.4″
Return bail (Manual) is 4500 and higher, 6BB plus 1RB, drag max at 15.4, gear ratio is at 5.6:1
Line capacity: 8/240, 10/200, 12/170 (pound test per yards)
J-BRAID: 15/280, 20/240, 30/190
Infinite "anti-reverse" system for 4000 and lower
Infinite dual "anti-reverse" system for 4500 and higher
Review:
The Daiwa BG Spinning Reel is not only made of the highest quality components but also boasts industry-leading design making it a superb fish fighting machine. This BG spinning reel is infused with the "Hard Bodyz" machined aluminum side cover and body for maximum strength and stability. The black anodized body should ensure additional strength through rust and corrosion resistance.
The air rotor on the BG weighs 15% less than any other rotor. No dead lines, less casting friction, and longer easier casting is what it promises. Plus it is also braid-ready. The screw-in-handle provides 0 movements between the handle arm and the main gear for better control.
It is waterproof and promises smoother operation. And most of all expect a longer gear life and spinning reel life. It comes at a great price and it is definitely top-notch!
Pros and Cons:
PROS:
Superb high-quality build
Top of the line components
Strong and stable to use
Corrosion and rust resistant
Ergonomic and lightweight
Great operability
Super reviews online
Great price
CONS:
Some durability concerns
Bail can be problematic
Daiwa BG Spinning Reel Alternates
If you still think this reel is not matching your demands and choices there is an alternate of Daiwa BG Spinning reel which is Penn Battle ii.
Check our Penn Battle ii Review for more details about the reel.
Final Thoughts…
We hope that our Daiwa BG spinning reel review gave you valuable insights as to whether it's the perfect product for you. We highly recommend it as it's a great all-around reel that is sure to cater to your angling needs. It comes at a great price and is perfect for experts and beginners alike. Come grab yours now and start reeling!