Well, If you're into fishing then I don't think I've to tell you how extremely important a trustworthy reel is when you're up against a really big fish.
To have a great fishing experience you need a smooth, solid-built, and great drag provider reel that never lets you down.
The Penn Battle II Spinning Fishing Reel is up for both durability and performance.
In this Penn Battle II or Penn Battle 2 review, we're gonna break down the things that make this reel worth the money and time you spend.
So Stick with us till the end of this review.
---
FEATURES
Before talking about features, let me just tell you the basic difference between Penn reels and other reels out there is that you'll get the best quality in an affordable price range. And the Penn battle II fulfills all your expectations.
High range with durability:
Penn Battle II Spinning Fishing Reel gives you range and durability both. It comes in handy when you want to cast far and drag the lure back.
Full metal body:
The full metal body helps it to function quite smoothly under heavy pressure. It also has metallic side plate, rotor, and heavy-duty aluminum bail wire making it a bit heavy but that means it can be used pretty much everywhere.
HT 100 carbon fiber drag:
The drag system comes in HT 100(High Tech) carbon fiber material that offers powerful drag, as well as smooth operation, also increases the drag pressure up to 20%.
The new addition of carbon fiber washer provides smooth drag and makes the reel more long-lasting.
Instant Anti-reverse:
This feature mostly helps in casting. When you set the hook Instant Anti Reverse eliminates the back play and makes the casting easy for anglers.
This feature is done by designing a one-way bearing.
Sealed Ball Bearings:
Another really impressive feature is that this reel has five stainless ball bearings that are completely sealed so that the reel can be protected from erosion which is a great concern of saltwater anglers.
This mainly improves your continuous drag and retrieve process.
Superline Spool:
A unique feature that is added to the battle 2 is Superline Spool. This mainly reminds you how many lines you have left on the reel spool.
By taking a short peek at those line capacity rings you can always be aware of the amount of line you have.
If you feel boring to load the spool with mono there is an awesome feature, the rubber inlay! what does it do?
It helps to load the spool directly by braided line.
Well, some anglers prefer the mono because of the layer of protection it provides inside the spool.
Drawbacks
So far we only talked about the pros of this reel. Let's talk about some of the downsides of the Penn Battle II Spinning Fishing Reel as well.
Weighty:
This reel is a bit weighty compared to others of its type.
When you finally hook a big one the fish will test your strength and consistency.
After hours of battling with really a big fish, everything becomes heavy so a bit weighty reel can cause a little trouble sometimes.
Maintenance:
It seems for some anglers cleaning and lubricating the reel is a bit difficult compared to other reels. Dissemble and after cleaning Re-assembling the reel can be a tough challenge if you don't have the right knowledge.
Pros and Cons
Let's take a quick look at the pros and cons of the Penn Battle II Spinning Fishing Reel. This will give you a full summary of the reel.
PROS:
Extremely Durable.
Smooth drag.
Great for flipping.
Ideal for medium and big fishing.
Great build quality with still side-plate.
Great metallic body and solid feel.
Anti-reverse.
Superline spool.
Great customer service.
CONS:
A bit heavy.
Not fully sealed.
Model Summary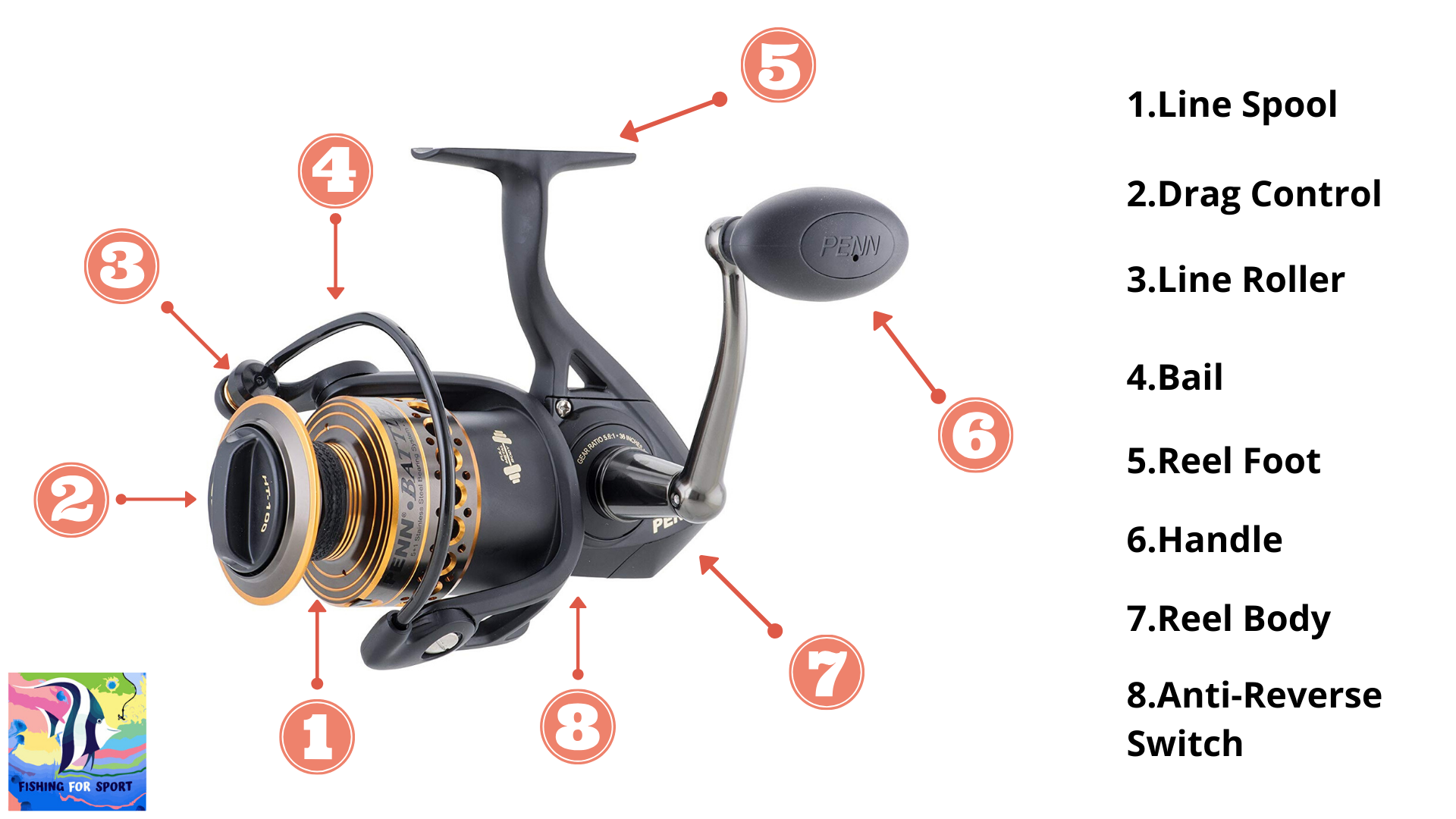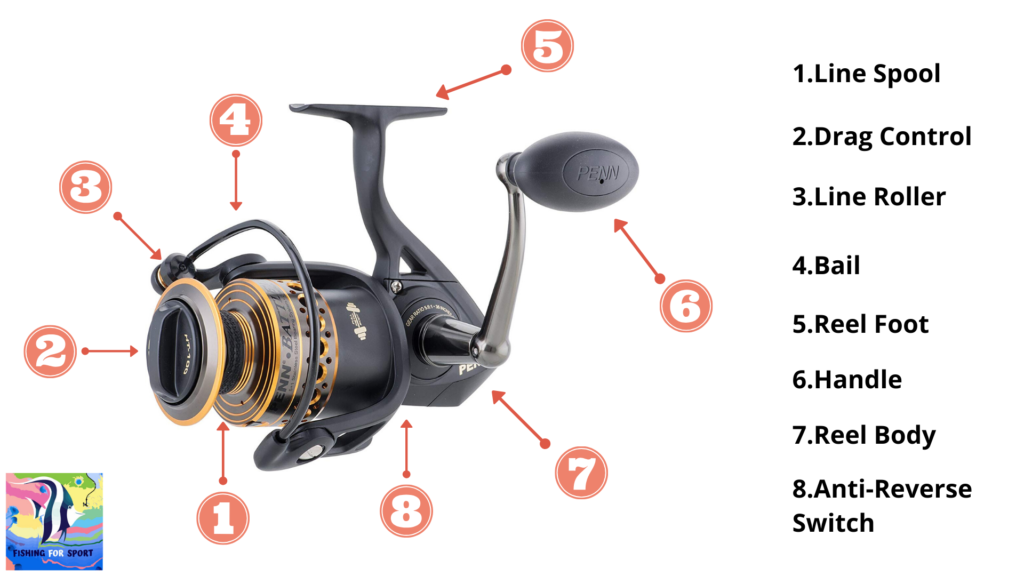 Penn Battle II Spinning Fishing Reel is the upgraded version of the Battle 2 BTLII5000 and Battle 2 BTLII6000 model.
This reel comes in different models based on sizes from 1000 to all the way 8000.
1000 to 4000 sizes are lighter and mostly used for medium fishes whereas 5000 to 8000 is built for heavy game fishing.
The weight, max drag, and gear ratio increase as the model number increases.
The 1000 model has weight(oz) 8.1 max drag(lbs) 9 and a gear ratio of 5.2:1.
On the other hand, the 8000 model has weight(oz) 30.2 max drag(lbs) 30 and a gear ratio of 5.3:1.
Among the models, the 2500 model is the most popular one because of its perfect combination of size, weight, max drag, and the gear ratio.
Let's have a look at the comparison table and find the one that suits you most.
---
IMAGE
SIZE
8000
6000
5000
4000
3000
2500
2000
1000
MONO
CAP:
340/20
310/25
230/30
335/15
230/20
210/25
225/12
200/15
135/20
270/8
220/10
165/12
210/8
180/10
165/15
210/8
180/10
165/15
240/4
180/6
125/8
275/2
135/4
105/6
BRAID
CAP:
475/50
390/65
345/80
490/30
390/40
335/50
420/20
300/30
240/40
360/15
260/20
185/30
250/15
180/20
130/30
240/10
220/15
160/20
210/8
180/10
165/15
275/2
135/4
105/6
WEIGHT
30.2
22.1
19.8
12.8
12.3
10.3
9.1
8.1
MAX
DRAG
30
25
25
15
15
12
10
9
GEAR
RATIO
5.3:1
5.6:1
5.6:1
6.2:1
6.2:1
6.2:1
6.2:1
5.2:1
PRICE
BUY
NOW
BUY
NOW
BUY
NOW
BUY
NOW
BUY
NOW
BUY
NOW
BUY
NOW
BUY
NOW
---
Penn Battle II User Guide
The Penn Battle II is a serious work monster. If you take care of it properly, it will give you serious services all the time.
To get a long-time service from the reel you need to maintain some of the habits followed by great anglers, Let's see those
Clean the reel once in a while.
Always have proper tools to disassemble the reel.
Have proper cleaning supplies ready (lubricants, fluids, reel-oil).
Hold the reel properly during cleaning.
Remove and secure the line before removing the spool.
Use a perfect matched Fishing rod with the reel.
Use a proper line that suits the reel.
Always try to keep the reel dry.
Having a good handle grip is very important.
Use a decent rod grip too.
Have a secured reel and rod connection.
Always clean all the equipment after finished angling.
Have a Fishing bag to separately carry all equipment.
In case of durability and performance, Another spinning reel that is as good as Penn battle 2 is, Daiwa BG. We have a detailed Daiwa BG Spinning Reel Review in case you want to check that too.
In case you want a relatively cheaper reel but don't wanna compromise with the performance of the reel then we suggest you check our KastKing Valiant Eagle review.
---
Video Review: Penn Battle II Spinning Fishing Reel
This review is made by the reel manufacturer company.
---
If you still think the Penn Battle II isn't your type we have 10 best saltwater spinning reels and 10 best inshore spinning reels review just for you!
Check those reels and we strongly think you'll find your desired reel for sure.
And if you want to explore outside of the spinning reel area, then you are welcome to check our 10 Best Baitcasting Reel for Saltwater Review.
---
Last Thought
Whether you're a pro angler or a newbie the Penn Battle II Spinning Fishing Reel will give you exactly what you want which is a reliable solid-built reel experience with a smooth drag.
I must say this is one of the best reels out there.
Straight from the box, the reel is gorgeous looking with great quality paint and solid metallic body.
So grab your Penn reel and enjoy a great fishing experience.